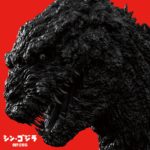 Japan is besieged by the radioactive, gargantuan, Godzilla yet again! Will they be able to defend their country? Will the USA lend a hand? Will people be sitting in board-rooms? Tune in and find out.
On this week's episode…
Join the crew as we discuss Japan, the Fukushima nuclear disaster, and the giant monster movie, Shin Godzilla.
Connect with us: