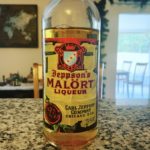 It's the end of a decade, end of a year, and end of our sanity.
On this week's episode…
As is tradition, we close the year out by discussing our favorite films of the year. We also find out whether or not Bob could have purchased a jet-ski and just how delicious Malort is!
Show Notes:
Housekeeping (5:35)
Top 10 of 2019 (11:05)
Honorable Mentions (93:15)
Worst of 2019 (104:50)
Bob's Blu Rays (121:40)
Connect with us: