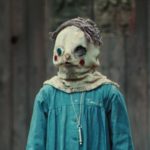 A woman brings her family back to her childhood home, which used to be an orphanage for handicapped children. Before long, her son starts to communicate with an invisible new friend.
On this week's episode…
Join the crew as we discuss ghost stories, spooky kids, and J.A. Bayona's, The Orphanage.
Show Notes:
Housekeeping (3:00)
Back of the Box/Recommendations (9:12)
Spoiler Warning/Full Review (11:58)
Rotten Tomatoes (71:33)
Trivia (76:17)
Cooter of the Week (83:22)
What We've Been Watching (87:38)
Hotline Scream (97:48)
Connect with us: