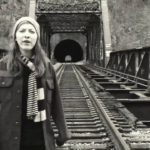 A filmmaker discovers a box of video tapes depicting two students' disturbing film project featuring a local horror legend, The Peeping Tom. As he sets out to prove this story is real and release it as a work of his own, he loses himself and the film crew following him into his project.
On this week's episode…
Join the crew as we discuss found footage, folklore, and the under-seen 2018 film, Butterfly Kisses.
Show Notes:
Housekeeping (4:30)
Back of the Box/Recommendations (8:52)
Spoiler Warning/Full Review (14:24)
Rotten Tomatoes (75:50)
Trivia (81:12)
Cooter of the Week (84:33)
What We've Been Watching (92:28)
Hotline Scream (102:38)
Connect with us: