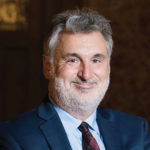 The Historic Florida Theatre is one of our favorite places to share with people on their Art Bikes tours.  The theater is breath-taking and the history associated with it is remarkable.  We sit down with Numa Saisselin, Executive Director of The Theatre and we talk about what it was like when the Florida Theatre opened in 1927.  Learn more about how much time and care that is put into programming the venue,  the cultural significance to Jacksonville and the ambitious renovation plans to update and enhance this iconic Jacksonville institution.
We also talk about David Byrne  and Burning Down the House with memorable performances by award-winning acts.
Become a Friend of the Florida Theatre or subscribe to their newsletter so you can be in touch with all the shows and performances coming to The Florida Theatre!
Click Here to learn more.