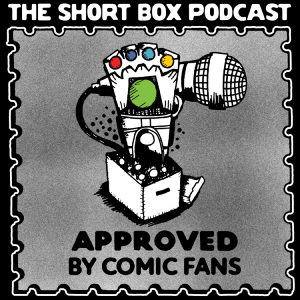 The crew close out the year discussing Wonder Woman 1984 (00:07:25), answering listener emails (00:43:25), and recapping the best comics from this year (01:01:00)
Categories include:
Best Comic Series
Favorite Creative Team
Best One-Shot/Graphic Novel
Best Movie/TV series
Favorite Podcast Episode/Moment
Two new categories: "Just Missed The Bandwagon" & "Allow Me To Walk-that-back" 
And it's not too late to enter in our Wonder Woman skate deck raffle!

Support the show by becoming a Patreon subscriber, and receive early access to our weekly shows, bonus  episodes, merch, and other rewards. #makemineshortbox 
Proudly sponsored by Gotham City Limit!
Support the show
(https://www.patreon.com/theshortbox)