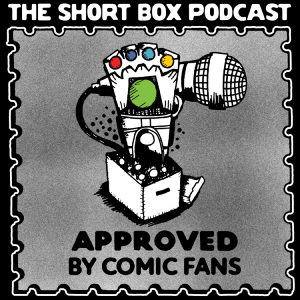 The crew is analyzing the first volume of the comic series: Jupiter's Legacy, ahead of the Netflix adaptation set to premiere on May 7th. The comic was published by Image Comics in 2013, and created by Mark Millar and Frank Quitely. It explores the generational conflict between a group of aging superheroes known as the Union, who used the powers they gained in 1932 for the betterment of mankind, and their children, who are daunted by the prospect of living up to their parents' legacy

The crew also talk about Mark Millar's influence on comic movies and still find time to spotlight the best new comics from the last two weeks. And don't miss out on our Invincible Finale Recap episode from earlier this week!

NEW COMICS (00:43:22):
Listen to the extended version of this episode with 12+min of us discussing the best way to approach getting a commission by your favorite artist, when you join our Patreon community.

Music by: Mecca Tha Marvelous
Podcast logo by: Ashley Lani Hoye, and other artwork by Edmund "Edbot5k" Dansart
Follow us on social media: The Short Box IG, Badr, & Cesar 
Proudly sponsored by Gotham City Limit!
Support the show
(https://www.patreon.com/theshortbox)