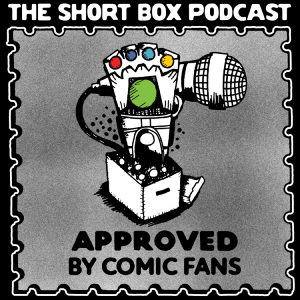 Los Angeles-based comic creator-duo: Dave Baker and Nicole Goux, join the show to talk about their new original graphic novel coming out from Dark Horse, titled Everyone Is Tulip (00:22:22), which follows a young woman who moves to LA in order to pursue a career as an actress, but instead discovers the discomfort of modern-day social media fame. Nicole and Dave also take turns giving their perspective on self-publishing, naming their comic Mt. Rushmore, talking about real-life vigilantes, and sharing their best advice for independent creators looking to succeed in comics

Listen to extended versions of weekly episodes, and get access to our spin-off podcast series, when you join our Patreon community.

HELPFUL LINKS: 
Proudly sponsored by Gotham City Limit!
Support the show
(https://www.patreon.com/theshortbox)