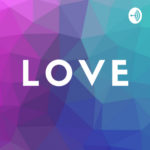 *****I DO NOT OWN THE RIGHTS TO ANY MUSIC PLAYED IN THIS EPISODE*****
What is the difference between R&B and soul? Is it more than just a genre of music? To some, soul music represents a "grown up" version of R&B, for example, the difference between R.Kelly and D'Angelo, Trey Songs and Musiq, Beyonce and Jill Scott, Julius Erving and Michael Jordan (yes, I went there)etc. For others, it's a way of life, deeper than music, deeper than even lyrics. It represents a movement(Say It Loud!!), a struggle(Keep On Pushing) and even a sign of hope (Someday, We'll All Be Free) It's that overwhelming feeling that occurs when Aretha sings, or when Prince(yes, Prince is soul)plays the guitar solo in Purple Rain. Soul is the feeling we all felt on April 4, 1984, when Marvin left us, and the reminiscent feeling of Little Michael Jackson. Soul is the purest form of Gospel, without being gospel. It's honest, raw, funny, sad, deep and sometimes intoxicating. Ironically, the most valid description of Chris Williams.
ReverbNation: https://www.reverbnation.com/gospodelicsoul
Facebook: https://www.facebook.com/chrissoulsinger
Instagram & Twitter: @chrissoulsinger 
--- This episode is sponsored by · Anchor: The easiest way to make a podcast.
https://anchor.fm/app
--- Send in a voice message: https://anchor.fm/iamlovereigns/messageSupport this podcast:
https://anchor.fm/iamlovereigns/support