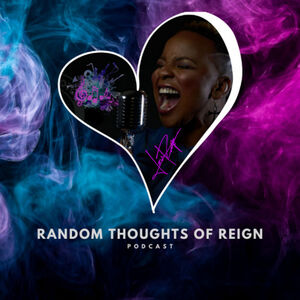 *****I DO NOT OWN THE RIGHTS TO ANY MUSIC PLAYED IN THIS EPISODE*****
Ebony Payne-English is a literary artist, performer, and educator from Jacksonville, FL. She is the first woman to establish her own chapter of the international poetry organization, Black on Black Rhyme, the 2017 Cultural Council of Greater Jacksonville's Emerging Artist, and recipient of the Spoken Word Gala's 2017 William Bell Humanitarian Award. She is the managing director of The Performers Academy, a 501c3 arts education organization that offers programs to benefit foster teens and other under served populations by creating special tailored programs for those who may never experience the passion of the performing arts. Ebony also serves on the Board of Directors of Southern Fried Poetry, Inc, the largest adult regional poetry slam in the nation and is director of programming for Jax Youth Poetry Slam. As author of the award winning poetry collection, Secrets of Ma'at, currently available on Amazon, Ebony has been featured in esteemed publications as well as digital outlets such as The Florida Times Union, PBS's Hometown, Derniere Vie Magazine, WJCT's First Coast Connect, and My Black Matters. In her 14 years of professional experience, Ebony's performance accolades include The New Orleans House of Blues; Essence Festival; Nuyorican Café; Crossroads Theatre, TEDx, Jax by Jax as well as countless other colleges, universities, and prestigious entertainment venues nationwide. Her discography includes 5  albums: Old Soul (2006), Struggle's Embrace (2010), EbEnFlo (2012), School Beats (2013), Know Love (2015). To add to her host of accomplishments, Ebony is the author of an entrepreneurial arts centered K-12 STEAM curriculum currently facilitated in over 48 after school programs across the United States.  Ebony's educational background features Douglas Anderson School of the Arts, New World Conservatory, Florida A & M University and Florida State University. Through her philanthropic work with Black on Black Rhyme Jax Foundation and Jax Youth Poetry Slam, Ebony has maintained a 100% college attendance rate amongst graduating mentees for over 5 years.   She has taught invitational workshops at venues such as the University of North Florida, the Tupac Amaru Shakur Center for the Arts, Morgan State University, HBO Brave New Voices, the National Afterschool Programming Conference and the Department of Juvenile Justice.
--- This episode is sponsored by · Anchor: The easiest way to make a podcast.
https://anchor.fm/app
--- Send in a voice message: https://anchor.fm/iamlovereigns/messageSupport this podcast:
https://anchor.fm/iamlovereigns/support