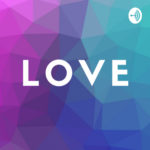 ***I DO NOT OWN THE RIGHTS TO ANY MUSIC PLAYED IN THIS EPISODE***
Joan 'Lyric' Leslie is the epitome of what it means to be "more black girl than magic". Her work, a journey through healing and self-love, has been described as a love letter to black women. Lyric is a Harlem, NY native, performance poet, community organizer and podcast host. She has been a member of two national poetry slam teams and is featured on Button Poetry, Write About Now, All Def Poetry and Voyage ATL Magazine. She is a 2019 fellow of The Watering Hole Retreat, a Southern Fried Poetry Slam Finalist and a 2-time back to back Queen of the South Poetry Slam Champion. Lyric has been performing for audiences in academic, corporate, and social spaces throughout the country since 2009. She currently tours the college market and slam poetry venues using her stories, poems and comedy to empower youth and communities of color to share their truth, honoring the ingenious women who have come before her.
www.harlemsownlyric.com
Facebook: Harlem's Own: Lyric
Instagram & Twitter: @harlemsownlyric
--- This episode is sponsored by · Anchor: The easiest way to make a podcast.
https://anchor.fm/app
--- Send in a voice message: https://anchor.fm/iamlovereigns/messageSupport this podcast:
https://anchor.fm/iamlovereigns/support