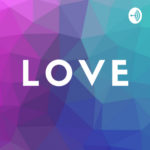 *****I DO NOT OWN THE RIGHTS TO ANY MUSIC PLAYED IN THIS EPISODE*****
Since 2009, The Asia Project has toured over 600 colleges with an acoustic music poetry act that has amazed audiences all over the country. On the microphone is Asia Samson: writer, poet and part-time ninja. He has been seen on HBO Def Poetry Jam and has shared the stage with such artists as Janelle Monae, Jill Scott, DMX, Mos Def, Dead Prez and KRS-One.  Accompanying him on the guitar is his brother-in-law Jollan who uses music to create an atmosphere that brings poetry to emotional levels you would never expect. Together they have been featured on TEDx, Button Poetry, and was commissioned by Nokia Mobile to write a poem to help relaunch vintage mobile phones. They have broken college-booking records for the most booked poetry act garnering them the awards of APCA College Performer of the Year and thrice APCA Spoken Word Artist of the Year and most recently, was featured by NPR's Tiny Desk Contest.
Okay, so maybe Asia isn't the ninja we said he was but we can guarantee-
you won't see them coming.
--- This episode is sponsored by · Anchor: The easiest way to make a podcast.
https://anchor.fm/app
--- Send in a voice message: https://anchor.fm/iamlovereigns/messageSupport this podcast:
https://anchor.fm/iamlovereigns/support