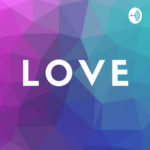 *****I DO NOT OWN THE RIGHTS TO ANY MUSIC PLAYED IN THIS EPISODE*****
Christopher "The Professor" White is an educator, teacher, motivator by day and a soul stirring musician by night. He is a writer, actor, speaker, writer and truth seeker. He is a founding member of The Katz Downstairz, an electrically talented ensemble of musicians and singers who spread love with their performances. 
Contact: [email protected]
Instagram: @profwhite
Twitter: @Prof_White75 
Facebook: Christopher White 
--- This episode is sponsored by · Anchor: The easiest way to make a podcast.
https://anchor.fm/app
--- Send in a voice message: https://anchor.fm/iamlovereigns/messageSupport this podcast:
https://anchor.fm/iamlovereigns/support