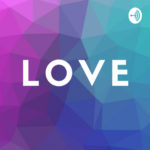 *****I DO NOT OWN THE RIGHTS TO ANY MUSIC PLAYED IN THIS EPISODE*****
Marcus Jamal Williams is a visual artist born in Jacksonville, FL in 1988. He has been immersed in the world of visual and performing art since a the age of 5, first developing his passion for creativity while attending Lake Forest elementary, school of the arts. Williams' work has been exhibited in galleries and museums locally and internationally and has been featured in various publications including, EU Jacksonville, Folio Weekly, Worthy Magazine, Arbus Magazine, and Modish Affairs. He currently has work in various private collections and works out of his studio in the Cork Arts District in his hometown of Jacksonville.
Contact: [email protected]
Facebook: https://www.facebook.com/MWILL115
Instagram: @artof_mwil
Twitter: @MWILLofthePPL
--- This episode is sponsored by · Anchor: The easiest way to make a podcast.
https://anchor.fm/app
--- Send in a voice message: https://anchor.fm/iamlovereigns/messageSupport this podcast:
https://anchor.fm/iamlovereigns/support