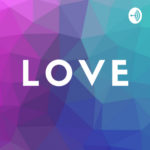 *****I DO NOT OWN THE RIGHTS TO ANY MUSIC PLAYED IN THIS EPISODE*****
For lovers of traditional, street Hip Hop, the term emcee denotes more than just a master of ceremonies. An emcee is the microphone controller; an emcees job is to move the crowd; an emcee is the mic checka, and it only takes one listen to Jacksonville, Florida emcee, Venny Dapadon's hit single, We Got Next (Jax) to know that he is the emcee for the job.  Born in New York, the birthplace of Hip Hop and raised in its current residence, The Dirty South, Venny is without a doubt the Best of Both Worlds.  His rough and rugged style, reminiscent of old school battle rappers, coupled with the infectious bounce of some of the South's best producers and beatmakers is the perfect recipe for greatness.  
 Born October 29th in Long Island, NY to Phillip and Debra Johnson, Venny became enchanted with Hip Hop at the tender age of 8, during the Golden Age of Hip Hop.  It was Long Island natives, Eric B and Rakim's timeless cut, Paid in Full, which sealed his love and ultimate fate.  Captivated by Rakim's, smooth, yet rough delivery, along with his ability to the move the crowd, Venny knew that he was destined to be an emcee.
 Over the following years, Venny soaked in the culture and absorbed all things Hip Hop.  His family relocated to Jacksonville, Florida when Venny was 11 years old, but that move did nothing to dissolve his love for the art.  With influences from EPMD to De La Soul, Venny decided to try his hand at rhyming, co-founding a group, the 35th empire, with his cousin and 3 childhood friends.  After 2 years with 35th Empire he joined a group, Ivy League, before ultimately going solo.
   During this time, Venny was presented with an opportunity to record with Hip Hop label, Smoke 'Em Entertainment.  Eager to flood the streets with his product, he seized the opportunity and recorded his first album, The Injection, and was featured on 3 Smoke 'Em Entertainment mixtapes.   Venny has made great strides in making a name for himself on the Northeast Florida Hip Hop scene.
https://www.facebook.com/vennum
Instagram @VennumBCG
--- This episode is sponsored by · Anchor: The easiest way to make a podcast.
https://anchor.fm/app
--- Send in a voice message: https://anchor.fm/iamlovereigns/messageSupport this podcast:
https://anchor.fm/iamlovereigns/support