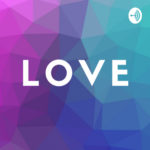 *****I DO NOT OWN THE RIGHTS TO ANY MUSIC PLAYED IN THIS EPISODE*****
Episode 3 we have a candid conversation with singer, songwriter, performer and educator Kia Nicole 
Kia Nicole has been sharing her gifts of soul music and poetry for many years. Born and raised in Pensacola, FL she now resides in Jacksonville, FL where she is immersed in the rich music culture of the nation's largest city, establishing herself as one of the most sought-after Neo-Soul vocalists around.

Kia Nicole began her recording career with the spoken word / music duo &Key of G&, accompanied by Greg Monts. Their primary goal was to promote positive and socially conscience thinking to enlighten and uplift the Millennial Generation of Jacksonville, opening for underground Indie artists such as Darnell Levine, Ken J. Martin, Salakida, Fhena and more. In November of 2006, the due released two albums before taking a hiatus in 2008.

After self-releasing her 2012 solo album entitled "Reacquainted", Kia Nicole joined forces with Urban Jazz Pianist Elisha "Atlas" Parris to lend her vocals to his ground-breaking cover of the 1968 Marvin Gaye classic Got To Give It Up (Elisha &Atlas& Parris LIVE @ PEInc Underground, (c) (p) 2013). She also performed at Jacksonville's famed Ritz Theater and enjoyed a guest-vocalist spotlight before thousands at the 2013 Jacksonville Jazz Festival in Hemming Plaza before signing with the urban jazz pianist's record label, Parriscope Entertainment, Inc.

Kia released her single entitled "Been Away" on the PEInc label on March 10, 2015. January 2016, her growing fan base can look forward to her independent release of her EP entitled "There's Still Time" that will produce heartfelt lyrics and soul stirring grooves for all lovers of Soul. Through her passion for and in music, Kia Nicole wishes that others will find peace in the words and messages she brings.
Follow her on all of your social media apps @kianicolemusic & www.kianicolemusic.com. Please check out her music and if the spirit moves you, feel free to bless her via CashApp: $KiaNicoleMusic1 and as always please make sure you support the artists and the arts!
--- This episode is sponsored by · Anchor: The easiest way to make a podcast.
https://anchor.fm/app
--- Send in a voice message: https://anchor.fm/iamlovereigns/messageSupport this podcast:
https://anchor.fm/iamlovereigns/support