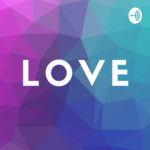 Jenn Weeks is a Florida based comedian/actor/singer. She has performed in numerous comedy shows and clubs, as well as opening for several national, touring comedians including Bruce Bruce, Dominique, Heather McDonald, John Witherspoon, Mitch Fatel, Jay Phillips, Brent Morin, Ron Funches and Deon Cole. Her high energy, relatable material and stage presence pulls the audience in. She is a radio personality on The Power Up with Pastor Terry Morning Show, as well as the Chris Epps Presents show. Whether it's corporate or private events, churches or comedy clubs, Jenn is sure to leave a lasting laughable impression!
Facebook: @IAmJennWeeks
Instagram: @jenn_weeks 
Twitter: @jenn_weeks
--- This episode is sponsored by · Anchor: The easiest way to make a podcast.
https://anchor.fm/app
--- Send in a voice message: https://anchor.fm/iamlovereigns/messageSupport this podcast:
https://anchor.fm/iamlovereigns/support