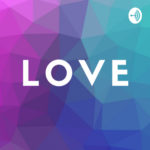 Kevin D. Anderson is the Founder and Chief Executive Officer of The T.R.U.T.H. Project, Inc., an educational and community mobilization platform that utilizes social art to promote mental, emotional and sexual health.
In 2009, Kevin launched heART&SOUL, a monthly non-discriminatory arts showcase for all art forms. This merged arts space has featured spoken word, dance, visual art, singing and acting. Inspired by heART&SOUL, Kevin sought out to create a space for LGBTQ artist and allies to address their personal issue by utilizing the arts in hopes of allowing others to connect and heal through their displayed art.
Launched in March 2011, The T.R.U.T.H. Project, Inc. has become known for raising community awareness about resources that address LGBTQ communities and their allies.
Since its launch, The T.R.U.T.H. Project has had the opportunity to align with Grammy Award winning artist Chrisette Michelle and Marsha Ambrosius for a special World AIDS Day installment created to raise awareness of HIV/AIDS stigma and HIV testing. The T.R.U.T.H. Project's greatest impact has been facilitated with local and national artist at its quarterly installments focused on various art forms and concentrated messages.
In 2015, Kevin announced that The T.R.U.T.H. Project, Inc. was awarded 501(c) 3 non profit tax exemption status for the federal government, allowing for further growth and program expansion. During this time Kevin launched the use of community discussion to bring community members face to face with professional resources to discuss issues that directly affect day to day living, ex. abuse, discrimination, HIV/AIDS, value, self esteem, etc.
Kevin brings an inside-out approach to art utilization towards healing because he believes in personal transformation and social transformations are interdependent. He has worked on the front line in the field of HIV and other health disparities and recognizes the need to continue to foster a space for healing, personal transformation and social change.
Currently Kevin holds a position as a Prevention and Support Service Manager at a AIDS service organization and often fosters motivation and sparks creativity to find ways to remain innovative when working directly within communities in need.
Facebook: @kevindapree
http://www.truthprojecthtx.org
--- This episode is sponsored by · Anchor: The easiest way to make a podcast.
https://anchor.fm/app
--- Send in a voice message: https://anchor.fm/iamlovereigns/messageSupport this podcast:
https://anchor.fm/iamlovereigns/support