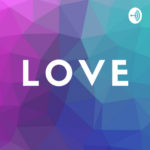 Model, Actress, Business professional, Brand Ambassador, Model Coach/Coordinator, and Community Activist, Aushia Smith has definitely made her mark in the entertainment industry and continues to elevate her craft and brand to higher levels.
As a model of over 30 years, beginning her journey as a Gerber baby alongside her mother and grandmother, Aushia has appeared in commercials/print ads for Pink Oil Moisturizer, Leggs Pantyhose, DOVE, etc. and graced runways for NY/LA/Milan Fashion Week, Lane Bryant, Ashley Stewart, Pearlina Designs, and an abundance of independent fashion shows and designers across the country. She has also appeared in XXL Magazine, EBONY Magazine, Essence Magazine and gracing the cover as "THE NEW IT GIRL" on One of A Kind Magazine of Fashion Avenue News 2018. Aushia Smith also partners her poise and posture with public speaking and being a TV personality. She is a recurring guest on the Dr. Oz Show, appearances in Fashion and Beauty segments on a variety of news platforms across the country such as TODAY Show and Home Shopping Network, speaks at conferences, summits, and expos such as Beauty by Nature Expo and Southern Women's Show Tour.
Aushia is a SAG-AFTRA talent working in theater, television, and film with David E. Talbert, Morris Chestnut, Vivica A. Fox, Tiffany Haddish, Billy Dee Williams, LEON, Curtis King, to name a few. At the age of 20, after being told "NO" so much in the industry as an freelance plus model, Aushia Smith launched her first business, Noir Productions as an event planning company in which she created her own opportunities and for those that look like her. Noir Productions evolved into an entertainment company that services project management, a talent booking division for over 500 performers/actors/athletes, tour management for R Kelly, Tank, Harlem Globetrotters, theater productions, Stevie Wonder, Taylor Swift, Usher, and more, becoming one of entertainments top names in business. Her business also allots her the opportunity to work and volunteer with communities across the USA. She is now venturing off into film production, signing a 4 film deal with Octect Productions in which her first movie Couples' Night, filmed in Washington, DC, with Tony Rock, Reagan Gomez, Malik Whitfield ranked #1 on the Urban Movie Channel 2018.
After 20 years of teaching in an industry that she loves and being involved in a number of success stories, Aushia launched Reussir, School of Modeling, Acting and Refinement (www.reussirschools.com) where achieving is extensively taught to be maintained and not just obtained. Whether corporate or entertainment industry, it's curriculum reaches from poise/posture, runway, pageantry, speech projection to interviewing skills and more for males and females ages 6 and above. From New York Fashion Week, movies, Abercrombie Ads, government ads, Miss Tennessee, Miss Bahamas, Miss Teen USA, becoming signed to top agencies, etc. many of Reussir's achievers have gone to fulfill their dreams.
www.reussirschools.com
Twitter: @AushiaNoir
Instagram @reussischools
Facebook: @reussirschools
--- This episode is sponsored by · Anchor: The easiest way to make a podcast.
https://anchor.fm/app
--- Send in a voice message: https://anchor.fm/iamlovereigns/messageSupport this podcast:
https://anchor.fm/iamlovereigns/support