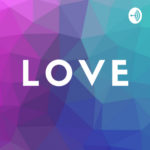 *****I DO NOT OWN THE RIGHTS TO ANY MUSIC PLAYED IN THIS EPISODE*****
Chocolatefe is a Motivator, Lupus Survivor, Owner of SHE Originals, Poet and Author who is on a mission to encourage girls and young women with low self esteem to change the negative reflection they see in the mirror to the Queen God created them to be. By also raising awareness for lupus, it shows that you should never give up on your dreams. Book Chocolatefe for your next empowerment session sure to change lives with her unique style of motivation.
www.chocolatefedapoet.com
Facebook: @Chocolatefedapoet
Instagram: @Chocolatefedapoet
--- This episode is sponsored by · Anchor: The easiest way to make a podcast.
https://anchor.fm/app
--- Send in a voice message: https://anchor.fm/iamlovereigns/messageSupport this podcast:
https://anchor.fm/iamlovereigns/support