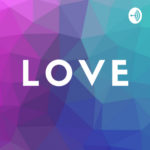 *****I DO NOT OWN THE RIGHTS TO ANY MUSIC PLAYED IN THIS EPISODE*****
In this episode we have a chat with singer, songwriter, producer Royce Lovett. 
Contact
Instagram & Twitter: @RoyceLovett  
Facebook: Royce Lovett  
Bio
This late 80's baby groomed his lyrical skills for years as an underground emcee, growing from influences like Bob Marley, Lauryn Hill, Mos Def and the Motown Greats. Lovett has been sharpening his genre-bending style since beginning his career over a decade ago. Throughout that time, he independently toured the globe and performed alongside the likes of Wale, Vince Staples, George Clinton, P-Funk, and more. Lovett released a series of independent albums and after signing to a major (Motown Gospel), released two EPs. He stirred up an inimitable and authentic style steeped in hip-hop, soul, and rock guitar, receiving acclaim from BET, Jet Magazine, and various blogs.
Love & Other Dreams instantly comes to life from the first note. Opener "Up For Love" begins with a delicate beat as Royce's soulful delivery instantly takes hold. This simmering groove slips into artful verses before a powerful hook. Elsewhere on the record, handclaps and jazzy guitars power "Mr. Radio," while "Ballad (Fly)" illuminates his vocal range over resounding piano chords. "Sunday Morning (Thinking 'Bout You)" speaks to the families of those incarcerated, and "Hero Song" urges for leaders to stand up. Ultimately, Love & Other Dreams illuminates many sides of Royce as he empowers the listener and shares a timeless message. "When listeners hear this, I hope they walk away feeling heroic," says Lovett. "Music doesn't change people. That comes from within. But I do think that music can push them over the edge. It'd be amazing if I can help do that."
"Love & Other Dreams"
900k plays counting Spotify Album Link: https://open.spotify.com/album/2xyLc5f4AmYBziV3EG8S75
"Up for Love" Live: https://www.youtube.com/watch?v=_ZI4KbnD61U
"Runnin" Video VEVO: https://www.youtube.com/watch?v=UHZ7eL_d2VU
Instagram & Twitter: @RoyceLovett
Facebook: Royce Lovett
www.roycelovett.com
[email protected]
--- This episode is sponsored by · Anchor: The easiest way to make a podcast.
https://anchor.fm/app
--- Send in a voice message: https://anchor.fm/iamlovereigns/messageSupport this podcast:
https://anchor.fm/iamlovereigns/support