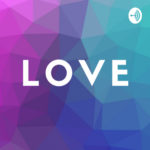 Chevara Orrin believes in connecting passion with purpose to discover personal potential. She is a diversity & inclusion strategist, social entrepreneur, published author, social justice activist, independent filmmaker and public speaker. Her work and passion lives at the intersection of gender parity, racial equity, LGBTQ equality and arts activism. Chevara is also a survivor of childhood poverty, incest, teenage pregnancy, and domestic violence. Her personal journey of tragedy and triumph has inspired Chevara to use her experiences and voice as a catalyst to ignite social transformation.
Chevara has more than 20 years of experience ranging from senior management in the arts and higher education sectors to consulting with Fortune 500 clients. As Chief Creative Catalyst for Collective Concepts, she conceived and co-created We Are Allies, a national advocacy campaign to support equality and move towards passage of inclusive policies to protect the LGBTQ community and #WhiteAndWoke an initiative to raise awareness about racial inequality and promote equity through intentional action. This successful Allies campaign has drawn the participation of prominent figures such as feminist icon Gloria Steinem, Olympic gold medalist and civil rights attorney Nancy Hogshead-Makar, cultural and faith leaders, and superstars from the corporate world, including the CEOs of Florida Blue and SunTrust Bank.
Chevara is deeply inspired by the legacy of her parents. Her mother, a white, Jewish woman, served as the lead coordinator for the 1967 March on the Pentagon in opposition of the Vietnam War and her father was a fiery top lieutenant of the Rev. Martin Luther King Jr. and a driving force behind many critical civil rights campaigns of the 1960s, including the 1963 Birmingham Children's Crusade, 1965 Selma to Montgomery march and passage of the Voting Rights Act. Chevara's father is portrayed by Grammy, Emmy and Academy award-winning artist, Common in the critically acclaimed film, SELMA.
A native of Washington, D.C., Chevara was raised in Memphis, Tennessee. She earned her bachelor's degree in Mass Communication from the University of Memphis and is a 2017 graduate of the Georgetown University Strategic Diversity and Inclusive Executive Management Program.
Facebook.com/chevara.orrin
Instagram.com/chevaraorrin/
Twitter: @chevara_orrin
White and Woke: http://whiteandwoke.org/
We Are Straight Allies: https://wearestraightallies.com/
--- This episode is sponsored by · Anchor: The easiest way to make a podcast.
https://anchor.fm/app
--- Send in a voice message: https://anchor.fm/iamlovereigns/messageSupport this podcast:
https://anchor.fm/iamlovereigns/support