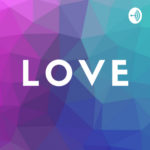 *****I DO NOT OWN THE RIGHTS TO ANY MUSIC PLAYED IN THIS EPISODE*****
Ken j. Martin has established his rightful role in Atlanta's soul movement. He is known for fuses his acoustic melodies with his sultry vocals. His sound reminiscent of the stirring voice of Sam Cook and the spirituality of Lauryn Hill. He has performed over 5 years as a national touring artist featuring on BET's Lyric Cafe, The Monique Show, and other notable venues across the United States.
Maintaining his entrepreneurial savvy through creative social entrepreneurship ventures, he hosts The Rent Show, a monthly collaborative art showcase that features indie local and national acts that debunk myths through artistic expressions.
https://www.reverbnation.com/kenjmartin
--- This episode is sponsored by · Anchor: The easiest way to make a podcast.
https://anchor.fm/app
--- Send in a voice message: https://anchor.fm/iamlovereigns/messageSupport this podcast:
https://anchor.fm/iamlovereigns/support