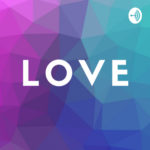 *****I DO NOT OWN THE RIGHTS TO ANY MUSIC PLAYED IN THIS EPISODE*****
Lyricist, writer, vocalist, activist - (pronounced CHEE) is no stranger to the word "Expressionism". She considers herself an expressionist, which, by definition is a painter, writer, or composer who is an exponent of expressionism, seeking to express through their work the inner world of emotion rather than external reality. Che's cornerstone is most experienced through live performance, often memorable and heartfelt by audiences all over.
Che lives and breathes through the lifeline of creativity. From California to New York, Che has had the pleasure of collaborating and performing with many great artists, which is vital to the life of a living canvas. She is the leading lady and  ⅕ of L.O.V.E. Culture, an eclectic Hip-Hop Collective out of Jacksonville, and ½ of experimental RnB duo, FRANKIE with Rob Mari.  It is with these many identities she continues to evolve and reinvent herself - there is simply no box, only a universe that she has made her playground.
--- This episode is sponsored by · Anchor: The easiest way to make a podcast.
https://anchor.fm/app
--- Send in a voice message: https://anchor.fm/iamlovereigns/messageSupport this podcast:
https://anchor.fm/iamlovereigns/support