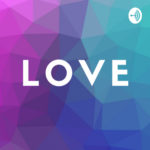 *****I DO NOT OWN THE RIGHTS TO ANY MUSIC PLAYED IN THIS EPISODE*****
B.DeVINE, a Creative born and raised in (Jacksonville, FL) Duuuuuuvaaaaal has a lyrical and vocal style that stirs up an influence reminiscent of musicians; such as Anita Baker and Jill Scott. Her ability to fuse multiple genres seamlessly and her love for wordplay make her an artist to pay close attention to.
B.DeVINE is an award winning vocalist who has written songs for several of your favorite artists! No stranger to the stage, her playful and interactive live performances will make you smile from a healthy place!
She is excited about the upcoming release of her sexy new song "Take Your Time." Available soon on all digital platforms.
--- This episode is sponsored by · Anchor: The easiest way to make a podcast.
https://anchor.fm/app
--- Send in a voice message: https://anchor.fm/iamlovereigns/messageSupport this podcast:
https://anchor.fm/iamlovereigns/support