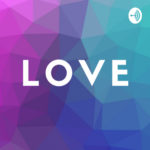 *****I DO NOT OWN THE RIGHTS TO ANY MUSIC PLAYED IN THIS EPISODE*****
Tonya Smart is an entrepreneur, poet, writer and founder of the non profit organization, Jax Youth Poetry Slam. Smart Chronicles will explore how art, business and politics intersect in our community and world as a whole.
--- This episode is sponsored by · Anchor: The easiest way to make a podcast.
https://anchor.fm/app
--- Send in a voice message: https://anchor.fm/iamlovereigns/messageSupport this podcast:
https://anchor.fm/iamlovereigns/support