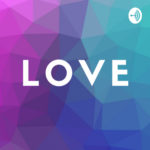 *****I DO NOT OWN RIGHTS TO ANY MUSIC PLAYED IN THIS EPISODE*****
Nykieria Chaney is encrypting her mark on the world through her many dynamic talents. Taking the U.S. spoken word scene by storm, Chaney began as a student at Alabama State University(A.S.U.). There, she won several poetry slams and competitions including the Extemporaneous Speaker Competition and the Black Entertainment Television (B.E.T.) at A.S.U. Talent Search Contest.
Spoken Word Artist
She has since performed at many of the world renowned poetry and open mic hot-spots in the U.S., including the Nuyorican Poetry Café in New York, NY, Uptown Saturday Nights in Charlotte, NC, The Spoken Word Café in Chicago, IL, Nokturnal Escape in Jacksonville, FL, Spoken Word Revolution in Orlando, FL, and Apache Café in Atlanta, GA.
Nyki," as she is affectionately called by friends and family, powerfully delivers works that do not simply scratch the surface of any controversial issue but offer a verbal stronghold on taboo and unaddressed subjects. This gift continuously yields her a number of winning titles in poetry slams across the United States. Other benefits reaped from her oral harvest are features of her writings and performances by No Labelz Magazine, Sistah Speak of St. Louis, MO, GBF Magazine, Women in Music, radio station 103.1FM of Orlando, FL and 89.3FM of Atlanta, SisterLove of Atlanta, GA, A&U Magazine, Lesbian Memoirs, Punany Poets, The Nalo Movement, and many other magazines, ezines, and anthologies.
https://www.nykieriachaney.com/
--- This episode is sponsored by · Anchor: The easiest way to make a podcast.
https://anchor.fm/app
--- Send in a voice message: https://anchor.fm/iamlovereigns/messageSupport this podcast:
https://anchor.fm/iamlovereigns/support