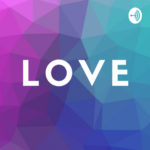 *****I DO NOT OWN THE RIGHTS TO ANY MUSIC IN THIS EPISODE*****
Kris Vega is on the new wave of artists that create multiple genres of music including RnB, Pop, and Rap. Her flavor of music  is colorful and versatile comparable to artists like Drake, Tory Lanez, Kehlani, Kelis ect. Vega began as a poet frequenting open mics in Jacksonville, Fl and surrounding areas. Always having a passion for singing, those poems became ballads. Eclectic and fun, Kris Vega 2nd single "All This Love" was the first song that embodied Kris Vega as RnB/Pop singer and received major radio airplay in Florida. 4 out of the 6 singles released have been broadcasted via Iheart Music  Radio Stations.  Several singles later and two full projects, Kris Vega is consistently becoming a favorite amongst music listeners.
--- This episode is sponsored by · Anchor: The easiest way to make a podcast.
https://anchor.fm/app
--- Send in a voice message: https://anchor.fm/iamlovereigns/messageSupport this podcast:
https://anchor.fm/iamlovereigns/support