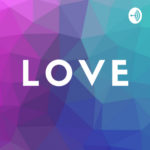 *****I DO NOT OWN THE RIGHTS TO ANY MUSIC PLAYED IN THIS EPISODE*****
Mr. Al Pete's music journeys start as early as 2005. His first emcee studio album, 'Talk About It', was released in February of 2009. Since then, he's released 5 studio albums, 3 mixtapes, 2 collaborative albums, and has featured on numerous independent artists in Jacksonville, Florida and the North and South East regions of The United States. To add on, he created the ABA basketball team, Jacksonville Giant's, theme song and has executive produced for various independent artists, including MJbaker's mixtape 'Just Another Interlude' and her studio album 'Feel Somethin''.
Mr. Al Pete added the 'DJ' title while developing his emcee stance. He has played major roles in successful and historical events around Jacksonville, Florida, including The Glossary events, Rewind Old School events, and has DJed many engagements that have kept him rising and being a sought out DJ. Mr. Al Pete added also the 'actor' title as well. He's been in numerous independent movies and plays, including the indie film 'Treacherous', which was in rotation at film festivals nationally, which his song 'Something More' being the movie's soundtrack.
To expand and solidify his brand standings, Mr. Al Pete made efforts to establish his new venture: Mister Peterson's Neighborhood, in March of 2013. With instant success of the themed 'warehouse' parties and creating a sub brand, The Groove Suite, which was created in 2014, the levels were raised. The Groove Suite mission was to reflect the noble side of Mr. Al Pete and cater to the masses of the sophisticated style. While hosting multiple events, The Groove Suite Podcast was formed in early 2016, with Sosha Thumper sharing creative supervision. The podcast was created to showcase the Neo Soul/Progressive and other related genres of music of various U.S. and international independent artists. In August of 2016, Pete began working with 927 The Beat by hosting his online radio mix show 'Cubicle Music Mondays'. He's also brought The Groove Suite Podcast show to the station. Mr. Al Pete has made a mark with his various podcast ventures and mixtapes series, which includes the titled The Jazzy Girl Mixtape series and numerous artist tributes.
His eyes are solely on his music, and nothing will slow down this artist from rising TO THE TOP!
FOLLOW & SUPPORT 
www.mralpete.com
www.mpn-llc.com
CashApp: $MrAlPete1
--- This episode is sponsored by · Anchor: The easiest way to make a podcast.
https://anchor.fm/app
--- Send in a voice message: https://anchor.fm/iamlovereigns/messageSupport this podcast:
https://anchor.fm/iamlovereigns/support