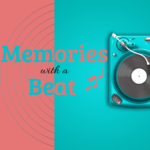 Do you remember playing pretend with your siblings?  Michelle does as she first fell in love with "In My Own Little Corner" from Rodgers and Hammerstein's Cinderella. 
As Michelle got a little older she fell even more in love with the song as she saw Brandy and Whitney's version of Cinderella.  She loved how Brandy sang the song and honored the role of Cinderella.
Michelle found herself appreciating this song in a new way as she faced a lot of transitions that triggered anorexia.  But when her green Beetle was "taken" from her, she changed her ways and got her car back as well as celebrating the holidays with family, that she jeopardized missing by being sick.  She knows now her mom was acting in love and...
They went on to perform the song together when Michelle decided she wanted to compete in a pageant but needed a talent.  Her loving mother rearranged the music for Michelle's voice and her mom played the piano for her!!  She received second runner up for Miss Mandarin..not too bad for never having competed before!
Now as she sings this song to her two daughters almost nightly.  This song has truly followed Michelle through her life.  When she shared the Brandy version of Cinderella (now on Disney Plus) her girls said to her "Mommy, it's your song!"