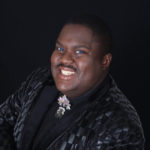 Thank you for listening to this special episode of Oh! For the Love of Drag with the Keeping It Real Kid male entertainer, Kirt T. Davinci. Look for him on Facebook under the same name.
Please like, follow, and share on Facebook at Oh for the love of Drag, our Instagram and Twitter @lovedragpodcast, where you may leave comments and get show updates. If you would like to be a guest on our show, please message me on Facebook, Instagram, or Twitter. You may also email me at forthelo[email protected]. Don't forget to leave us a 5-star rating.
#Drag #Podcast #Ohfortheloveofdrag #interview #instadrag #lgbtq #entertainer
--- This episode is sponsored by · Anchor: The easiest way to make a podcast.
https://anchor.fm/app
--- Send in a voice message: https://anchor.fm/lovedrag/message Support this podcast:
https://anchor.fm/lovedrag/support