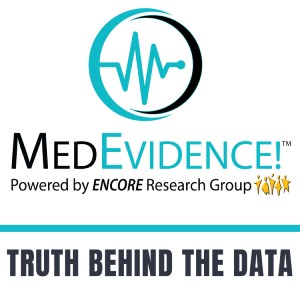 Episode three in the MedEvidence series, The Next Generation of Clinical Researchers discusses patients' value propositions. Learn why people participate in clinical research as spoken by a second-generation researcher.

Dr. Michael Koren, is a practicing cardiologist and CEO at ENCORE Research Group. He has been the principal investigator of 2000+ clinical trials while being published in the most prestigious medical journals. Dr. Koren received his medical degree cum laude at Harvard Medical School and completed his residency in internal medicine with a fellowship in cardiology at New York Hospital / Memorial Sloan-Kettering Cancer Center/ Cornell Medical Center.

Adrian Rowda, ARNP, a second-generation clinical researcher, graduated from Jacksonville University in 2008 with a BSN. Followed by working as a nurse in Mayo Clinic's Surgical Intensive Care Unit and ED for 6 years.  In 2014 she graduated from Jacksonville University with her MSN as a Family Nurse Practitioner and began working at UF Health in their Trauma/Surgical Intensive Care Unit for 3 years.  Since 2017 she has been with Baptist Medical Center in their Neuro Intensive Care Unit.  


Rate, Review and Subscribe to the MedEvidence! podcast to be notified when new episodes are released.

Follow MedEvidence! on Social Media to discover the Truth Behind the Data.
Facebook
Instagram
Twitter
LinkedIn

Powered by ENCORE Research Group at www.ENCOREDOCS.com

Original Air Date: November 18, 2022
#demandfordata #medevidence  #futureofresearch #clinincalresearch #nextgen #patientvalueproposition #valueproposition