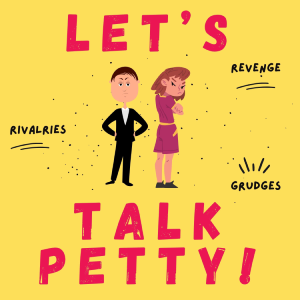 Elephants never forget. While no one really knows for sure if this story is true or not, in our petty world lets just say it is. This week Kate tells about the story of an elephant who exacted petty revenge on a poacher.
If you have a petty story and would like us to discuss it, please be sure and send it in anywhere below (email preferred). Also, we'd love it if you'd subscribe and give us a review. It helps us a ton!
Support The Show: Buy Us a Coffee
Lets Talk Petty! Teepublic Store: Buy Our Merch
World Wide Web: www.letstalkpetty.com
Twitter: pettytalkpod
Instagram: letstalkpettypod
Facebook: facebook.com/letstalkpettypod
Email: [email protected]
---
Hosted on Acast. See acast.com/privacy for more information.