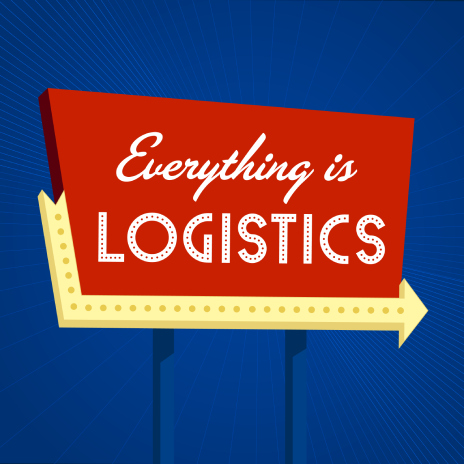 In this episode of Everything is Logistics, host Blythe Brumleve talks about venture capital and logistics to Burak Cendek, partner at Auto Tech Ventures. The conversation covers the investment strategy and cultural aspects of VCs, specifically in the freight industry.

Cendek shares his journey from growing up in Turkey and coming to the United States for college to working in engineering and eventually venture capital. The episode highlights the importance of understanding the unique challenges and opportunities in the logistics industry when it comes to venture capital investments.

LINKS

WHAT YOU'LL LEARN:
The listener will learn about the background and experience of a venture capitalist who specializes in investing in early stage startups related to ground transportation. They will also learn about AutoTech Ventures, a sector-specific fund that focuses on ground transportation and has built an ecosystem around it. The episode discusses the importance of unit economics and team when investing in startups in the ground transportation, logistics, and tracking industries. The podcast also discusses the potential for a more connected and digital infrastructure in the freight industry, including the use of chatbots and trucking in a box companies.


TIMESTAMPS:

[00:01:23] Journey to the United States.
[00:04:15] Disaster logistics in Turkey.
[00:09:31] Ground transportation investment strategy.
[00:11:32] Podcasting in Logistics.
[00:15:29] Balancing growth and profitability.
[00:19:21] Importance of team in startups.
[00:22:53] Tech vs Brokerage Business.
[00:26:31] Thesis-driven investment strategies.
[00:31:30] AI in freight ecosystem.
[00:34:03] Trucking in a box.
[00:39:01] Starting a startup in freight.
[00:41:49] VC firms and podcasts.
---------------------------------------------

THANK YOU TO OUR SPONSORS!


At SPI Logistics they have industry-leading technology, systems, and back-office support to help you succeed. Learn more about SPI's freight agent program here. Make sure to let them know we sent you!


Digital Dispatch helps you speak confidently about ROI with a website built for your customers, prospects, and employees. With plans starting as low as $90/month, learn how you can take your website from good to great by visiting Digital Dispatch.
---------------------------------------------

ABOUT THE PODCAST:

Everything is Logistics is a podcast for the thinkers in freight. Follow the podcast to never miss an episode.

Follow EIL host Blythe Brumleve on social: Twitter | LinkedIn | Instagram | TikTok | YouTube