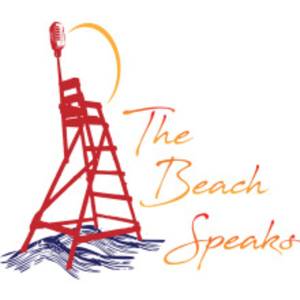 You know those ocean sounds you listen to when you want to relax, meditate, or fall asleep? Have you ever wondered where those sounds were recorded?   
Well, Christie Pratt did - and she turned that thought into a podcast that she calls Journey of Relaxation where she just hopped in her car, drove to the Atlantic coast and started recording Ocean sounds!
She began her journey at a beach on the coast of Maine and from there she started traveling south stopping at different beaches along the way to record the Ocean sounds.
When I heard about what she was doing, I thought it would be a really interesting topic to explore - and one you might be interested in, too.
If you want to hear the unique sounds of each beach stop along Christie's ocean sounds journey,  check out her podcast Journey of Relaxation on your favorite podcast app.
Follow Journey of Relaxation:
https://www.journeyofrelaxation.com/
Twitter: https://twitter.com/JourneyofR
Instagram: @journeyofrelaxation
Facebook: Journey of Relaxation - Home
Buy Christie a Coffee!  https://www.buymeacoffee.com/journeyofrelax