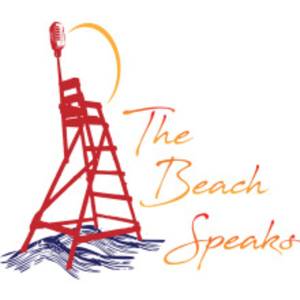 This episode is a bit of a departure from my typical beachy conversation - I mean, what does an end-of-life, death doula have to do with the beach?
Please stick with me on this one because once you hear my guest, the Sacred Servant,  Nada Frazier, I think you'll have a good idea why I invited her back to the podcast. 
My first conversation with Nada was in 2019 when the podcast was just beginning- episode 13 -  and since then, it's been one of my most downloaded episodes. I highly recommend that you go back and listen - since it will give you an idea of what it means to be a death doula and how we can all think about death - and life - a little differently.
What I'd like you to think about today is conscious community and freedom to live a happy, healthy life - which is what we love about the beach! It's where we go to feel that sense of peace and ease, healing and happiness. And well, if you have listened to my story, you'll know the beach has also been my relief from pain and loss. 
Our conversation today isn't so much about death - it's more about our experience with it - personally and as a community.
Some of the topics we cover are:
Moving to the beach during a pandemic
Life and Death coaching, Being a Scared Servant 
Conscious community and collective consciousness
Our mental health - and the increasing benefit of telehealth 
and . . .What is a "Death Cafe?"
Podcast Links:
LISTEN to The Beach Speaks: https://thebeachspeaks.buzzsprout.com/ or on your favorite Podcast Player

SUPPORT  The Beach Speaks here: https://www.buymeacoffee.com/paigefriend

LEAVE A VOICEMAIL here: https://www.speakpipe.com/TheBeachSpeaks

FOLLOW:
Instagram: https://www.instagram.com/thebeachspeaks/
Facebook https://www.facebook.com/TheBeachSpeaks
Twitter: https://twitter.com/thebeachspeaks

ABOUT NADA FRAZIER:
Nada Frazier, Founder of The Sacred Servant™, accompanies and supports people through life and death experiences.  She is a Spiritual Mentor and Coach who meets you where you are at in your life. Through light-filled conversations, she illuminates new perspectives and possibilities, helps you plan, and guides you through your soul's journey.

Founder and CEO Nada Frazier created the Sacred Servant name because she referred to her work for years as "sacred service." Hope, love, gratitude, guidance, growth, grace, planning, organization, education, and sacred service are cornerstones of The Sacred Servant™.

On the Web: https://www.thesacredservant.com/
Death Cafe/Media/Events: https://www.thesacredservant.com/media.html
Facebook: https://www.facebook.com/NadaFrazier.HolisticCoaching
Instagram: https://www.instagram.com/nada_frazier/
Email: [email protected]