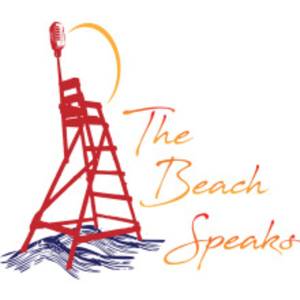 Did I ever tell you about the time I ran away from summer camp to go to the beach? Well, I guess I might be a little dramatic -  I didn't really "run away."  It was more like I  "wandered off."
One summer when I was about 7 years old my parents joined a private boat club on the long island sound that had tennis, boating,  and. . . a beach!  We didn't own a boat, but my parents were really into playing tennis. I couldn't care less about that - the beach was calling, and I just had to go!

In this episode, I invited my "sister goddess" and beach lover Ramona to tell us about her recent adventure to Greece, and while her experience isn't exactly like my summer camp beach story, it does remind me of that idea that when a certain place keeps calling to your soul  - sometimes, you have to take that detour, follow the path the Universe has laid out for you and just go for it!

Listen to The Beach Speaks on: Buzzsprout   Apple  or  Spotify (or your favorite Podcast Player)
Support the show (for free) by following (it's free) on Apple and Spotify and sharing it with your friends (did I mention it's free?)
Click here and buy me a virtual coffee to help keep the podcast going: https://www.buymeacoffee.com/paigefriend (it takes caffeine and cash to keep this podcast afloat) 
Leave a voicemail! https://www.speakpipe.com/TheBeachSpeaks
Follow on the Socials:
Instagram: https://www.instagram.com/thebeachspeaks/
Facebook https://www.facebook.com/TheBeachSpeaks