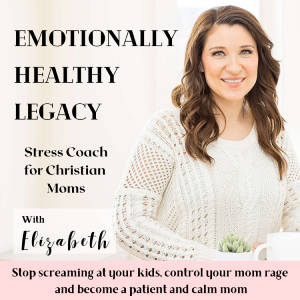 Consumed with mom guilt after screaming at your kids? Join me for a powerful training on overcoming mom guilt. April 25th at 12:30 ET

Anger outbursts and mom rage. If you know you know. Feeling completely out of control, doing and saying things you regret. Mom guilt. Remorse. 
In this episode you will learn:
5 signs your anger is out of control
How to identify if you need to seek help
What are the effects of not adressing your anger outbursts 

We all experience anger. It's a human emotion that God created. The problem is when the anger becomes distructive and out of control. Please don't ignore this issue. There is hope for you my friend. If you relate to this, tune into todays episode. 
Listen to related episodes:
~~~~~~~~~~~~~~~~~~~~~~~~~~~~~~~~~
Next Steps:
Download Free Guide:
5 Powerful and effective ways to calm down when feeling triggered
Get support:
~~~~~~~~~~~~~~~~~~~~~~~~~~~~~~~~~
Website: emotionallyhealthylegacy.com
Contact: [email protected]
Submit a Question to be answered on the show
Leave me a voice memo with a question/comment
Support this podcast for a small monthly donation