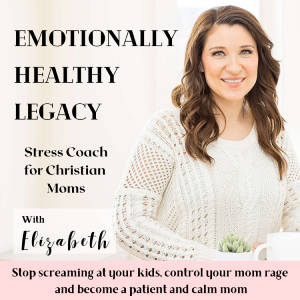 If it seems like you are constantly a hot mess, tearing at the seams and your days are chaotic without a moment to yourself...this is for you. 
In this episode you will learn:
The difference between moms who are surviving and moms who are thriving in motherhood
Changes you can start making today
How to increase your changes of implementation instead of consuming information

Mom life is hard...and you don't have to stay in surivial mode as your baseline. There are changes that you can make starting today that will change your motherhood for the better and help you turn the corner. 

Listen to related episodes:
Support the show
~~~~~~~~~~~~~~~~~~~~~~~~~~~~~~~~~
Next Steps:
1. Watch FREE TRAINING: 5 Steps to Break free from Mom Rage Shame
⬇️
2. Learn about Calm Christian Mom Coaching Program
⬇️
3. Book a Clarity call if you are ready for support & transformation.
~~~~~~~~~~~~~~~~~~~~~~~~~~~~~~~~~
Website: emotionallyhealthylegacy.com
Contact: [email protected]
Submit a Question to be answered on the show
Leave me a voice memo with a question/comment