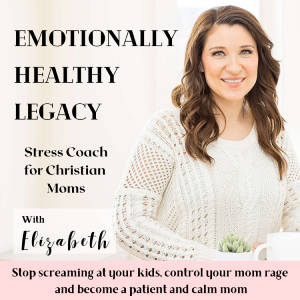 What advice would you give your younger self? 

As you get older and mature you also gain wisdom and experience. In my 32 years of life, I learned some lessons that will be helpful for you mama.  

One of the biggest ways that you can support yourself to be more patient and calm is to reduce the stress in your day to day life. 

In this episode I touch on several things that I learned recently and that I started to implement to reduce the mental stress load in my brain. 
~~~~~~~~~~~~~~~~~~~~~~~~~~~~~~~~~
Next Steps:
Download Free Guide:
5 Powerful and effective ways to calm down when feeling triggered
Get support:
~~~~~~~~~~~~~~~~~~~~~~~~~~~~~~~~~
Website: emotionallyhealthylegacy.com
Contact: [email protected]
Submit a Question to be answered on the show
Leave me a voice memo with a question/comment
Support this podcast for a small monthly donation